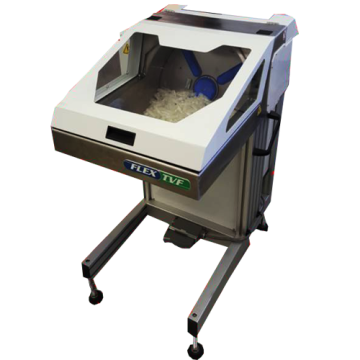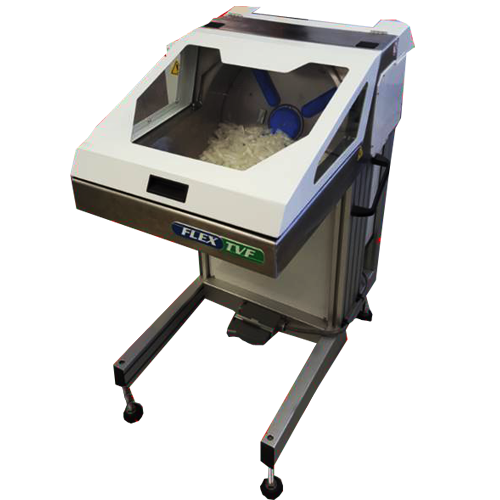 FLEX TVF
The FLEX TVF (Tube and Vial Feeder) is our standard system for automated feeding of Tubes or Vials. It is an all-electric system. It provides a bulk storage hopper into which an Operator (or other automation) can place a large number of Tubes or Vials. The FLEX TVF then uses our patented technology to, gently and quietly, automatically separate individual Tubes from the bulk storage and deposit them individually onto an output conveyor as required by downstream automation equipment.
For each Tube configuration that will run in the FLEX TVF we configure a specific tooling package that is intended to be modular to allow the user to easily changeover the TVF system to run other Tubes or Vials when needed.
The TVF can feed Tubes at rates up to 40 per minute (dependent on Tube geometry).
An optional sorting device attachment is available that can be used to ensure that each Tube or Vial is orientated in the same direction (bottom end leading or trailing) for applications that require it.